La Prairie Skincare
In a quest for ageless beauty and infinite luxury, La Prairie goes beyond ordinary skincare to intercept aging at its source. Their exquisite cellular creams, serums, treatments and skincare lines all perform with unparalleled refinement and results. This commitment to exceptional skincare treatment has made La Prairie the choice of the world's most discerning women. Experience the promise of timeless beauty, fulfilled.
Available in stores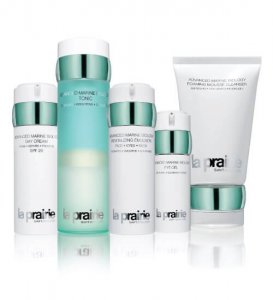 Surprise a loved one with a Kirk Freeport gift card, redeemable at any Kirk Freeport store. Gift cards can be delivered locally and to hotels if you provide us with the recipient's name and address.
Buy now
Kirk Freeport hosts gift registries for upcoming weddings, anniversaries and any other celebration.
---
Got a gift registry code? Enter it into field below to access the online gift list.