Pomellato Jewelry
Pomellato is a unique brand in the jewelry world. Founded in 1967, Pomellato introduced the revolutionary concept of "prêt–à–porter" jewelry, meticulously crafted pieces designed to be worn day or night. Each individual jewel is crafted by hand using technical innovations to create flawlessly composed, unconventionally elegant pieces. Pomellato jewels are unmistakable, both high-fashion and classic. They are prized around the world for their craftsmanship, their ability to capture light and the intensity of their colors. Little wonder that Pomellato has become the global ambassador of Italian style.
Available in stores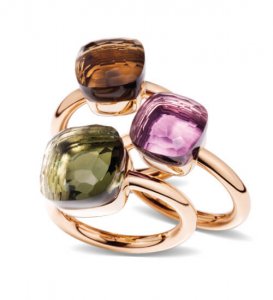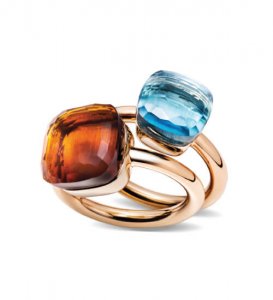 Surprise a loved one with a Kirk Freeport gift card, redeemable at any Kirk Freeport store. Gift cards can be delivered locally and to hotels if you provide us with the recipient's name and address.
Buy now
Kirk Freeport hosts gift registries for upcoming weddings, anniversaries and any other celebration.
---
Got a gift registry code? Enter it into field below to access the online gift list.